Skip to Content
Special Liability Insurance
The professionals at Navigator Risk Management work with businesses in all industries to find the right policies and ensure proper coverage. While a general liability policy covers bodily injury, property damage, and advertising errors, special liability options go beyond this to protect businesses with policies such as employer liability and professional liability. The world of commercial insurance can be confusing and exhausting, but our goal is to simplify the policies and the process by acting as your sole point of contact for all of your commercial insurance needs. Read below to learn more about various types of specialty insurance, and contact us to schedule a consultation today.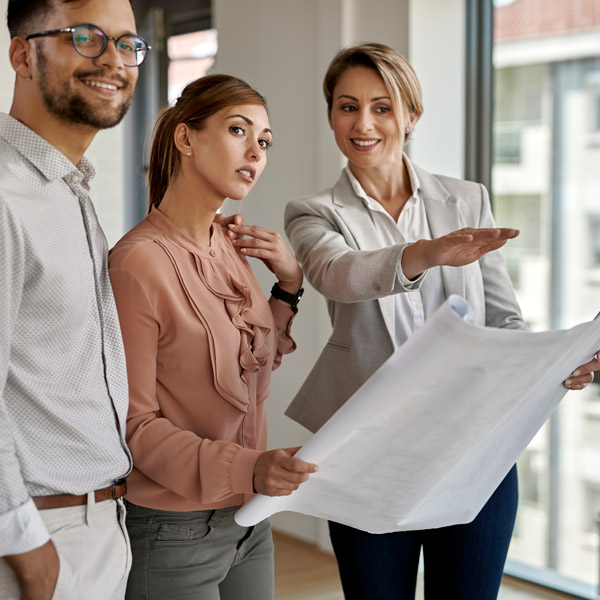 Property Insurance
Business Property Insurance is as essential as covering a residential property. It protects the building and all of the assets within it, such as computers, inventory, important documents, furniture, exterior signs, fence, landscaping, and more. Your business will be protected from fire, vandalism, explosions, burst pipes, and theft.
Director and Officer (D&O) Insurance
You can protect individuals serving in your company as a director or officer from personal losses with D&O Liability Insurance if they are sued while serving as part of the organization. Insurance covers any personal losses and legal fees incurred and is available for both non- and for-profit companies.
Equipment Floater and Inland Marine Insurance
The inclusion of the word "marine" can be somewhat misleading since this category covers items that are transported over land. It's derived from marine insurance, but Equipment Floater and Inland Marine Policies cover items and equipment moved by van, truck, or train and can include construction equipment, art objects, solar panels, medical equipment, and more.
Builder's Risk
Builder's Risk Policies are taken out by project owners or general contractors and cover any losses to those parties with a vested interest in the overall project. This can include property owners, builders, subcontractors, and lenders.
Owners Interest Policies (OIP)
Property owners undergoing a project who want additional liability coverage beyond a general contractor's policy can purchase OIP Insurance to cover more than what the contractor's insurance will cover.
Errors and Omissions (E&O) Insurance
E&O Insurance is critical for any business offering services in the financial, insurance, medical, and law industries. This professional liability insurance protects companies and professionals who are sued for claims of negligence or mistakes in work.
Wrap-Up Liability
A Wrap-Up Liability Policy is the most comprehensive insurance option for property owners and general contractors. An Owner Controlled Insurance Policy (OCIP) allows the property owner to buy the insurance policy to cover everything, rather than a general contractor purchasing liability and workers' comp on the project. A Contractor Controlled Insurance Policy (CCCIP) covers the same categories but is purchased by the general contractor.
Bonding and Surety
Contractors hired to perform services must carry bonding that ensures they have the means to fund a claim if they fail to complete the work they've been contracted to do. This can include failure to start a project, incomplete work, and below-standard construction.
Alternative Risk Financing
Alternative Risk Financing was developed to insure groups with a common need but could not find the kind of insurance they required through traditional commercial policies. They are becoming more popular, and we can help you with alternative risk financing if that seems like the best option for you.
Employment Practices Liability Insurance
Employment Practices Liability Insurance (EPLI) covers many common claims in the workforce involving the employment process or inappropriate conduct not covered by general liability. EPLI covers legal fees and damages resulting from these cases. Examples include:
Sexual harassment
Wrongful termination
Discrimination
Retaliation
Payroll disputes
Employment benefit disputes
Defamation
And more
Cyber Liability Insurance
Cyber Liability Insurance protects your business from costs related to the risks connected with technology and digital functions within your business.
However simply having cyber liability insurance for your business, does not eliminate your risk for cyber attacks.
Cyber liability insurance can help protect your organization from some of the financial losses related to data breaches & other digital events.
However, a common misconception is that the General Liability Policy will cover everything and they neglect to purchase cyber liability coverage. Then these businesses are left with devastating consequences when an event occurs.
Cyber Liability Insurance can cover the financial impact of:
HIPAA Fines
Data Breaches
Recovery of Compromised Data
Legal fees & expenses
Your Costs of notifying existing clients of a breach
Your Costs associated with repairing damaged computers & infrastructure systems
Ensure Your Business Is Properly Covered
As you can see, there are many different types of commercial insurance policies that go beyond what a general liability policy covers. At Navigator Risk Management, we work closely with our clients to evaluate their organization and operation to determine what insurance policies are required to protect the business while ensuring they're not paying for something they don't need. Contact us to learn more.